GLEAM Franchise Opportunities Available NOW!
Are you ready to join one of the most exciting business opportunities in the country? Are you looking for a business that requires LOW OVERHEAD and has UNCAPPED POTENTIAL?
GLEAM may be perfect for you! Our innovative service wows our customers, and our unique business opportunities could be your ticket to financial freedom, as well as a great addition to your investment portfolio.
Why GLEAM?
UNIQUE SERVICE THAT WORKS
LOW OVERHEAD AND HIGH RETURNS
RAPID GROWTH WITH RESIDENTIAL AND COMMERCIAL APPLICATIONS
MOBILE BUSINESS THAT REQUIRES NO STOREFRONT
UNCAPPED POTENTIAL IN AN UNTAPPED MARKET

FAMILY CULTURE
Did you know that the value of the waste management industry is supposed to grow to nearly $139,000,000,000 by 2020? GLEAM is here to capitalize on this rapidly growing sector.
What makes a successful GLEAM franchisee?
The best business opportunities amount to nothing if they are not driven by the right people. At GLEAM, we are committed to not just selling franchises – we work to ensure the success of our franchisees and company by making sure that we are partnering with franchisees that fit. We also offer training and support so that our new franchise owners can hit the ground running and never slow down.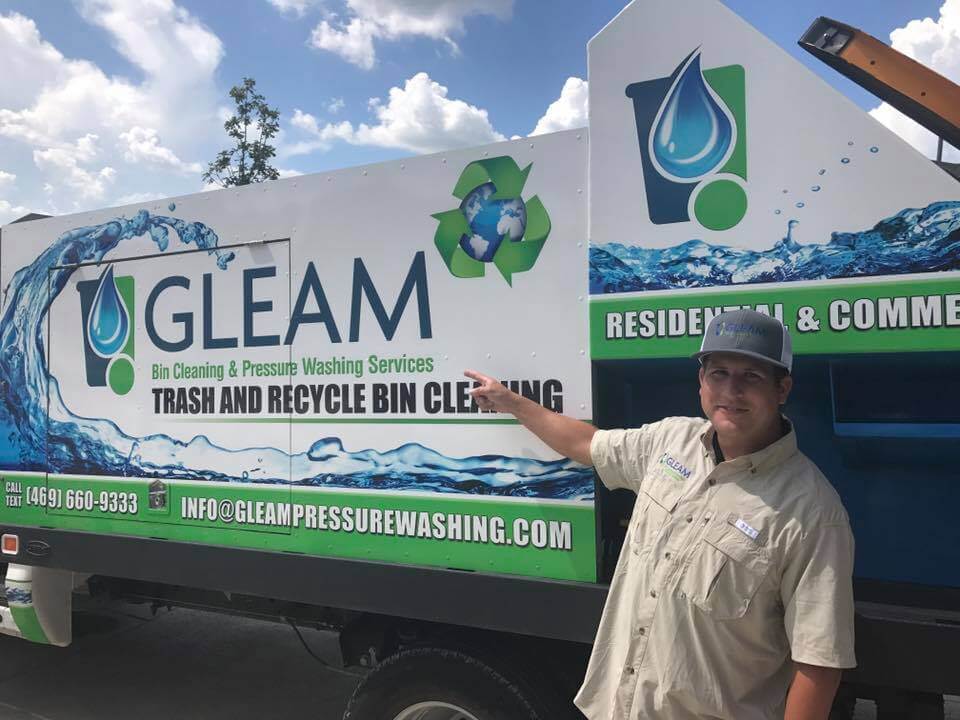 An outstanding franchisee is:
Obsessed with Customer Service
Organized
Committed to Business Development
Eager to Learn
Focused on Best Practices
Fun and Enthusiastic
Do you meet the initial requirements we listed above? Do the characteristics of a successful GLEAM franchisee sound like you? If so, we'd love to hear from you!
Costs and Fees
Liquid Capital Required — $125,000
Net Worth Required — $350,000
Total Potential Investment — $165,000
Franchise Fee — $45,000 per region
Financing — Available through third-party vendors
Request Franchise Info
Please fill out the information below to hear from a member of our team, and to learn more about our franchise opportunities.
Thank you for your interest in joining the GLEAM family!